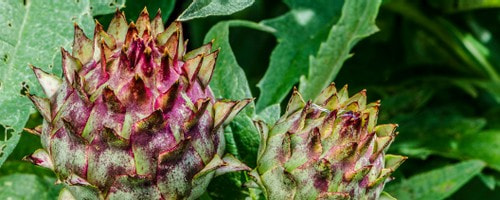 Salus fresh plant juices
A "rich harvest" to support health
It takes almost 350 g of plant to make a bottle of Salus fresh plant juice. Our attention to harvesting early morning at optimum ripeness and specialized pressing and bottling within hours, means the whole goodness of the fresh plant makes it to you: phyto-nutrients, minerals, vitamins, enzymes, saponins, tannins, trace elements, bitters, mucilage, and etheric oils.
This complex of active ingredients is contained as a natural composition of the undiluted juice in concentrated form and is particularly easily absorbed by the body.
These plant juices provide a high bioavailability of nutrients and are absorbed quickly.
Salus fresh plant juices are all natural and unadulterated, without sweeteners or other flavour enhancers. The superb quality of Salus fresh plant juices is further guaranteed by the use of predominantly organic or wild grown plants and herbs. Today, the traditional organic cultivation procedures are constantly controlled to the EU standards. In addition the Salus juices are submitted to the stringent quality standards of modern pharmaceutical science to ensure quality and purity at all times.
Add natural fruit or vegetable juice for flavour. (Mother Nature had good intentions, but she did not always bother about a plant's good taste).
The result is not only a pleasant beverage, but a great way to increase the body's overall intake of nutrients.