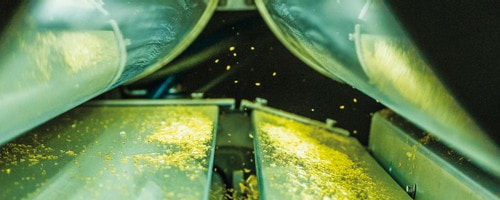 Production
With view to health, the best is just good enough. Therefore we apply the same strict standards for the processing of our raw materials just as for their selection.
The Salus standards for production are much higher than the legal requirements. So, all products, i.e. not only the medicinal products but also foods, food supplements and teas are produced according to the strict pharmaceutical production rules and therefore are of excellent quality. We seek to realise all production steps by ourselves in order to have the best possible control on each single step, and to achieve the highest quality.
Principally, our products are treated most carefully during each production step in order to maintain all the valuable ingredients.
Learn more about our production